AMOKABEL
Amokabel is a Scandinavian company that manufactures various types of overhead lines, power cables, special cables and installation cables for, among other things, electricity networks, industry and e-mobility. The group, with its head office and factory in Alstermo in Småland, was founded in 1992, is privately owned, and has over 200 employees in five different countries. The annual turnover amounts to over SEK 1.5 billion. Amokabel has more than 40,000 m² of production area.
By focusing on technical development and modernization, the company has built up a profitable and successful group in a short time. The company has established several new companies in the manufacture and distribution of cable in parallel with building up production of its own renewable energy: solar, wind and hydropower.
Together with its own sales offices and extensive agent and distribution network, Amokabel is a global player that, for example, supplies the world's largest airports with cable.
Show

more

less

Hexatronic Cables & Interconnect Systems
Hexatronic Elektronik & Data is a part of Hexatronic Group which is an innovative Swedish technology group, specializing in fiber communications. The Group provides products and solutions for the fiber optic network and together, the independent, entrepreneurial companies offer a full range of passive infrastructure.
Contact
| | |
| --- | --- |
| Company name: | Hexatronic Cables & Interconnect Systems |
| Address: | Kabelvägen 1 |
| Zip code & City: | 824 82 Hudiksvall |
| Homepage: | hexatronic.com |
| Contact person: | Henrik Larsson-Lyon |
| Phone number: | +46 (0)10 453 02 00 |
Show

more

less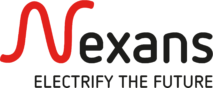 Nexans Sweden AB
Nexans secures the supply of energy through its large and varied range of cables and cabling solutions that improve our customers' business and results worldwide. Nexans' ambition is to be a partner and support for customers in four key business areas: power transmission and distribution (at sea and on land), energy resources (oil and gas, mining and renewable energy), transport (road, rail, air and sea) and installation (commercial buildings, homes and data centers).
Nexans' strategy is based on constant innovation in products, solutions and services, skills development for employees, customer training and introduction of safe industrial processes with as little environmental impact as possible. In 2013, Nexans was the first company in the cable industry, which formed a foundation to promote long-term projects that give communities around the world access to energy. With an industrial presence in over 40 countries and sales offices worldwide, Nexans had in 2013 about 26 000 employees and a turnover of approximately 6.7 billion euros. Nexans is listed on NYSE Euronext Paris, section A. – www.nexans.com
Nexans Sweden, with about 500 employees, is Nexans' Swedish company and an important production facility for Nexans in both power and telecom, including the role of the coordination center ribbon cables. The company is located in Grimsås in Västergötland and is also the logistics center for customers in the Nordic and Baltic countries. Furthermore, there are marketing departments for sales in Sweden, Finland and the Baltic countries. A minor subsidiary is in Gislaved.
Show

more

less

NKT AB
NKT is a leading global supplier to the energy sector. We design, manufacture and market quality cables and solutions for the electrical infrastructure, construction and rail segments. The factory in Falun (NKT (Sweden) AB) with about 270 employees, develops, manufactures and markets everything from low voltage to high voltage cables. Our vision is to be leading in delivering innovative, high-tech and sustainable solutions for our customers. Our production facilities are among the most modern, flexible and cost effective, and we make major investments to maintain them at the highest possible technical level. The environment is an important focus area with carbon-neutral production and waste prevention as key priorities. Our brand new, state-of-the-art factory in Cologne is the most advanced in the world. Other factories are located in Karlskrona, Sweden, Czech Republic, Denmark, Norway and Poland. NKT has a turnover of around EUR 1.4 billion (forecast 2017) and employs approximately 3,400 people. NKT (Sweden) AB is owned by NKT Holding A / S (www.nkt.dk), which is listed on the Danish stock exchange. NKT Holding owns a number of companies in a number of different industries and is manufacturing on four continents. NKT Group has approximately 9,000 employees.
Contact
| | |
| --- | --- |
| Company name: | NKT (Sweden) AB |
| Address: | Box 731 |
| Zip code & City: | 791 29 Falun |
| Homepage: | www.nkt.se |
| Visitor address: | Källviksvägen 18 |
| Zip code & City: | 791 29 Falun |
| Contact person: | Peter Marcusson |
| Phone number: | 023-684 22 |
| E-mail: | peter.marcusson@nkt.com |
Show

more

less

Prysmian Group Sverige AB
From the deepest oceans and mines to satellites orbiting the Earth you will find products developed by us. Draka Cables Sweden is part of a major global player in the cable manufacturing industry- Prysmian Group. And that for a very important reason: to be local. No matter how big we are, it is thanks to our customers and business partners that we survive and expand. In order to convince you and meet your demands, we must have knowledge of your specific needs. Then it just does not work to sit hundreds of miles away in some office. To understand what the different seasons, heat and cold, sun and water and everything else that affects the function and performance of cables in the Nordic countries, it is important for us to be here. In order to solve local challenges, we then use the strength of being part of a global organization. This approach has made us the world's biggest producer of safe and reliable cabling in the areas of energy and Telecommunications.
Show

more

less